Tonight is our
New York show
so I'm probably excited for it.
DAILY REPLACEMENT HOROSCOPE
Feb. 27, 2009
Remember 'Pizza Day' in elementary school? Live every day like it were Pizza Day, especially today, because I know you want pizza today. That melted cheese, those salty toppings.....how can resist this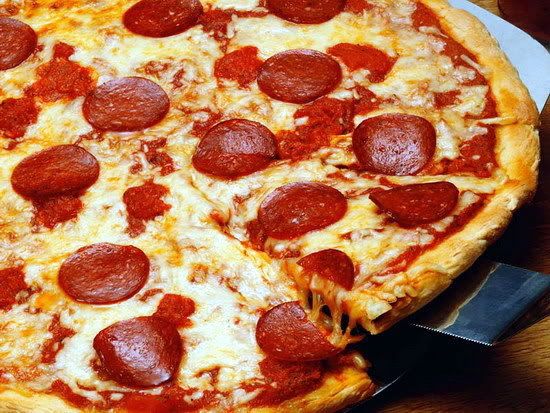 Wherever you get it from, it'll probably be good. When was the last time you had uneatable pizza? Probably never, right? Also, you'll meet your soul mate today and you'll have a professional
rendezvous
of some sort.
-------------------------------
And that's the end of the trip! I'll be back on Monday with several anecdotes and pictures that will please all age groups and all three sexes, including the neuters! Keep it real and I hope I'm alive.